Telehealth Suboxone Treatment Clinic in NYC
Telehealth Suboxone treatment at our clinic brings effective, convenient, and effective treatment to those struggling with opioid dependency. At Marcellus Wellness & Addiction, our board-certified psychiatric mental health and adult nurse practitioner,

Jean-Jeffrey

Marcellus

offers telehealth services for suboxone. We invite you to contact us today or schedule an appointment online. Licensed in NY & NJ to bring you services online in the comfort and privacy of your own home.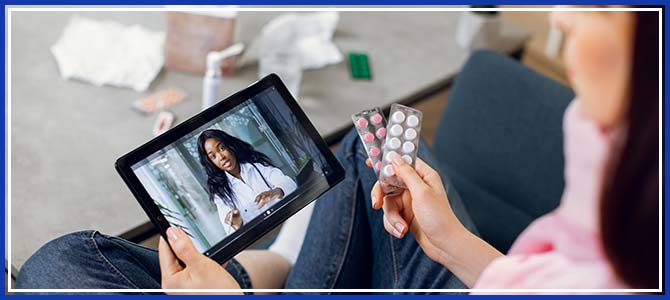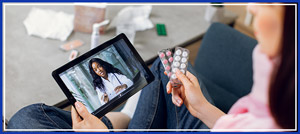 Table of Contents:
Can Suboxone be prescribed via telemedicine?
Can I get Suboxone online in NY?
Who is eligible to be prescribed Suboxone via telehealth?
Suboxone is a brand name for the medication buprenorphine/naloxone. Buprenorphine is one of three FDA-approved medications used to treat opioid addictions. This medication binds tightly with the opioid receptors in the brain to prevent or limit the euphoria that comes from opioids. It also reduces the cravings for opioids and helps to stabilize recovery.
Marcellus Wellness & Addiction Services can provide you with Suboxone treatment for opioid addiction. If you are concerned with your opioid use, please call us today to schedule an appointment. You can also use our online scheduling system to book an appointment. We are licensed to serve people in New York and New Jersey and through telemedicine, we can provide services in the security of your own home.
Can Suboxone be prescribed via telemedicine?

Yes, you can get Suboxone prescribed via telemedicine. It is important to understand what is involved with Suboxone treatment to determine if telemedicine can meet your needs.
 
You can get Suboxone prescribed via telemedicine, but some things need to be understood. Not all doctors are able to prescribe buprenorphine. A doctor can prescribe buprenorphine if they have taken the training based on Substance Abuse and Mental Health Administration (SAMHSA) requirements which gives them a special waiver to prescribe it. Another requirement for prescribing buprenorphine is that the doctor is limited to a specific number of patients they can treat.
 
Prior to 2020 the Ryan Haight Act only allowed doctors to prescribe buprenorphine to patients that they were seeing in person. The lockdown protocols that came with the pandemic limited access to providers for many people. Because of this, the DEA allowed doctors to prescribe this medication via telehealth.
 
It is now legal and medically ethical for doctors and medical professionals who have had the proper training to prescribe buprenorphine via telemedicine.
 
When choosing telehealth addiction treatment there are a few things to know and consider. Telehealth or telemedicine is treatment from a distance. It uses technology to make healthcare more available. You are able to access interactive medicine, share medical information between providers, and monitor your vital signs, remotely.
 
There is a wide range of services that are available via telemedicine. You can get addiction treatment, behavioral support, and virtual consultations. Addiction treatment via telemedicine is offering creative and user-friendly methods for the treatment of substance abuse by utilizing computerized screening, telehealth therapy, telephone-based recovery support, virtual appointment reminders, and mobile apps. This is being done successfully with people who require medication-assisted treatment.
 
Virtual healthcare provides improved access for patients who have limited access to specialized treatment services. They may be limited by physical location or the ability to get to a doctor's office easily or regularly.
Telemedicine provides many of the benefits of face-to-face addiction treatment. It can allow the medical provider to monitor progress, make adjustments to medications as needed and offer digital therapies.
Can I get Suboxone online in NY?

You can get your prescription for Suboxone online. Once you have met with a practitioner, they will determine a program for you. Once approved, your prescription will be sent to your nearest pharmacy. Since Suboxone is a controlled substance, specific requirements are necessary for the dispensing of this medicine.
Who is eligible to be prescribed Suboxone via telehealth?

To find out if you are eligible for treatment with Suboxone, contact the professional staff at Marcellus Wellness & Addiction Services. If you are worried that you have an opioid addiction, help is available. If you feel that your opiate use has gotten out of control and you want help, we have the staff and services that can get you on your way to the life you deserve. We serve patients from Rockville Centre NY, Brooklyn NY, Queens NY, Staten Island NY, Manhattan NY, Bronx, NY and surrounding areas.

Additional Services We Offer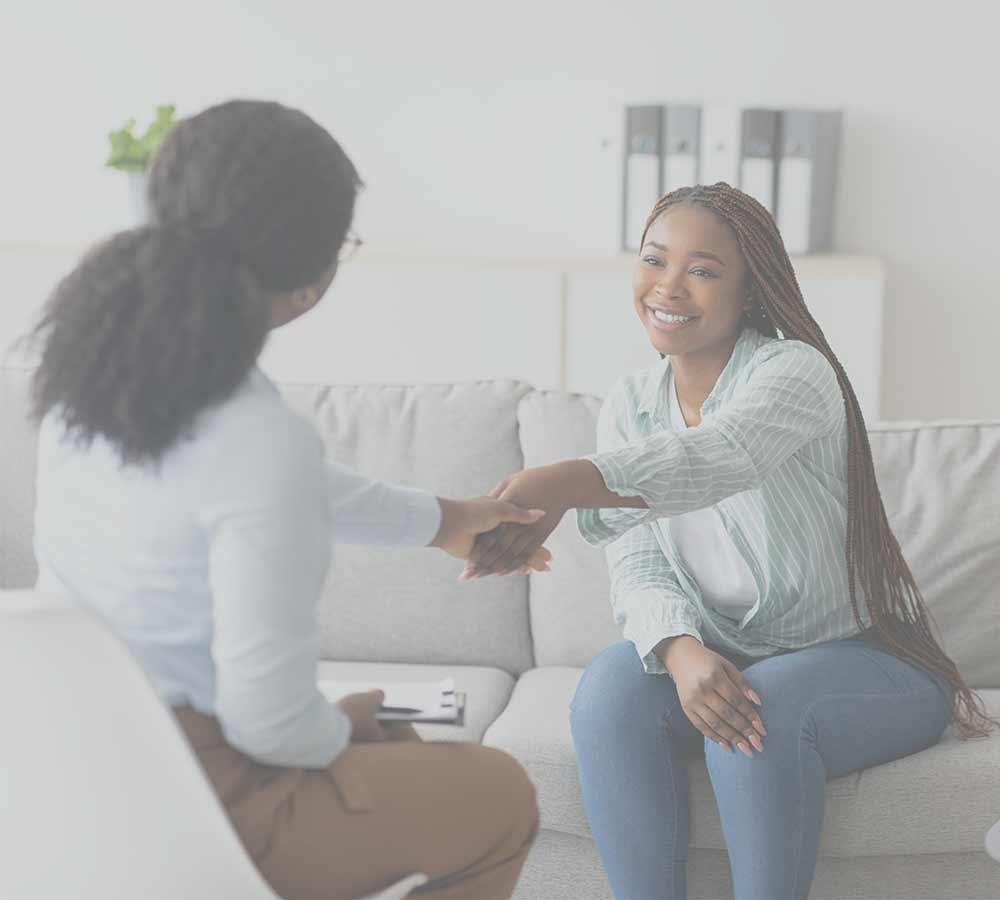 Additional Services We Offer